Computer Science in 4-H? Google Says Yes, and So Do The Students
A large chunk of Google's $20 million in new grants for nonprofits expanding access to computer science education will go to a group that might seem surprising for those unfamiliar with rural student programs: the National 4-H Council.
That's because 4-H has been quietly ramping up its computer science education curriculum in local chapters around the country, thanks to an initial grant from Google in 2017. With the new funding, that program will expand and will soon have the potential to reach every 4-H member in the United States.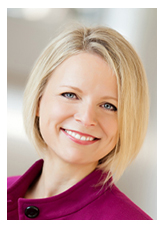 Jennifer Sirangelo, National 4-H Council president and CEO, shared some insights into the 4-H efforts in an interview with THE Journal.
THE Journal: How has the 4-H Computer Science program exceeded its goals so far?
Sirangelo: When we started on this journey with Google in 2017, we set a goal of reaching 1 million kids with the 4-H Computer Science Career Pathways program. By 2021, we surpassed that goal and reached 1.4 million students with more equitable access for communities under-represented in CS, including 65% who live in rural areas, 56% who are female CS teen leaders, and 47% who are from racially diverse backgrounds.
One specific area we see the impact is to create connections to technology at the intersection of the topics and issues kids care about, whether that's a passion for cooking, where we explore computational thinking and the steps in a recipe, or high-tech farming, where drones and programming can solve issues or create efficiencies in the field.
Another important key to our success is our partnership with land-grant universities. These Cooperative Extension 4-H professionals develop and deliver the research-backed CS programs that educate and inspire our young people.
THE Journal: Does the 4-H CS program tie specifically into other traditional aspects of 4-H? In what ways?
Sirangelo: Yes! Computer science and technology are transforming jobs and economies in cities as well as rural communities and within the agriculture sector. For example, ag tech has the potential to have the same kind of impact over the next decade as biotechnology did over the last 20 years. Through this program, 4-H'ers are experiencing new ag innovations in areas like precision farming and crop analytics that require computer science skills. (Below is a video illustrating one 4-H student's journey in ag innovation.)
Google's investment of nearly $14M into this program has resourced Cooperative Extension and our 3,500 educators delivering CS through essential life skills like problem-solving, teamwork, and resiliency, from the cities to the farms.
THE Journal: How will the new round of grant funding impact the 4-H CS program and make it accessible nationwide?
Sirangelo: Our plan takes the dynamic curriculum developed by optimistic youth development experts (from coding to wearables, robotics, and more) from land grant universities and translates it for online learning and a user-friendly mobile experience that any kid, anywhere, can experience. We know that being in person with a 4-H program and adult mentor is the best experience, but for those who are new to 4-H or enjoy learning at home, Google's investment supports the delivery of our research-backed CS activities into this online learning platform.
Within the context of the 4-H setting, whether in a classroom or an after-school club, the learning platform provides tools and resources for 4-H volunteers and educators to supplement their in-person learning or play with hybrid options.
THE Journal: How has the CS program ramped up with this new grant opened doors or minds for 4-H students who hadn't been introduced to computer science previously?
Sirangelo: We talked to the young people participating in the program, and their feelings are overwhelmingly positive: 94% report liking computer science, 80% are interested in a future job involving CS, and 73% feel more confident figuring out things they don't understand, thanks to the technical and life skills CS Career Pathways helped them build. Some examples of what those students told us include:
An aspiring environmental science major, Emily from New Jersey knows her CS skills will come in handy when manipulating and understanding data. "I didn't know if I was a science person. Then I went to the first meeting and thought, 'Oh yes, I am a science person.'"
4-H changed Jeffery's life by inspiring him to dream beyond his South Carolina surroundings and challenge himself socially and academically. "I want to become a Computer Engineer and continue to create innovation that improves our daily lives."
A Massachusetts teen leader told us: "My sister taught us what she'd learned at the CS teen leader training, like applying algorithms to brushing a horse, and things you wouldn't think had anything to do with computer science."
A California 4-H student said: "I am proud to have been in the first robotics class in my county."
Source: https://thejournal.com/articles/2022/09/01/computer-science-in-4h-google-says-yes-and-so-do-the-students.aspx